All About Me, Myself, And I
---
All about me...well, I'm currently the ripe old age of 22, and live in Trenton, Ontario, Canada, approximately 20 kilometers away from the physical location of the CheesyMUD server. My very first contact with the internet was in the summer of 1991, and it was playing a MUD. They've fascinated me ever since then, and it's what's pushed me over into the building and coding end on Cheesy. I am currently out of school, having completed 2 years of a 3 year Computer Engineering course. Banks being picky the way they are, I was unable to afford to return this year, so I'm working until I can kill my loans off. For the tremendously curious, I work as a donut baker at Tim Horton's. Not the best job in the world, but it does pay the bills...
My larger interests, besides MUDding, are reading, roleplaying, music, and computer games, by and large the strategy variety. I also take a great interest in graphic and sound demos. One of the best sites I have seen for demos is Hornet, a site for a demo-archiving group. Along musical lines, I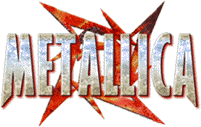 can't play guitar, though I make feeble attempts at tryin g. My absolute favorite band is Metallica, and I am a faithful card-carrying member of the Metallica Club. For those that are interested, I am not among those who believe Metallica has "sold out" and "go ne alternative". When you've been playing music for over a decade with the same people, your musical qualities are more than bound to change. If you can't hack change, I suggest you lock yourself in a little box whilst you can...When I do play comput er games, I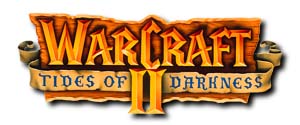 frequently play WarCraft II by Blizzard. If you don't have it, get it. One of the best fantasy war sims I've ever seen. My personal favorite is the Orcs, though i suppose those pesky Humans have some small use somewhere...However, when I have some spare time to myself, I often get a few friends together, and we delve into the vast space of imagination, and role-play. Although I play several systems, in several genres, I tend to play fantasy role-playing the most. I play Advanced Dung eons & Dragons, Palladium Fantasy, Robotech, Middle-Earth Role-Playing, Star Wars, Shadowrun, Vampire: The Masquerade, and Mage:The Ascension. My greater peeve, as one who runs several of these games, is the diffic ulty in finding good resources on the Word Wide Web. The best batch of links I've ever seen in one place is at WebRPG. They do a tremendous job of showing you what dark corners the best online resources lurk in. Speakin g of online resources, one of the best sets of on-

line tools I've ever seen on the web is at Irony Games. They featu re links to several Play-By-Email games in progress, as well as several handy tools a GM can make good use of.. I also participate semi-regularly in the events put on by the Society for Creative Anachronism, or the SCA. Th ey are a medieval society, a great interest to those of us who would like to relive the Middle Ages as they would have been. And, when I've got a spare minute, I usually sit down and enjoy a good book. One of the best bookstores I've ever seen is Amazon.Com books. They claim to be Earth's biggest bookstore, and I think they've got a pretty good chance of holding that title. If you're looking for a book, They're more than likely to have it, and at very reasonable prices, too. Well, I think I've told more than enough about myself, so I'll finish up here.

Go Back